Other Event
Aullwood Closed to the Public
Monday, May 25, 2020
11:30pm - 11:45pm Eastern Dayton, Ohio
Location Details
1000 Aullwood Road, Dayton, 45415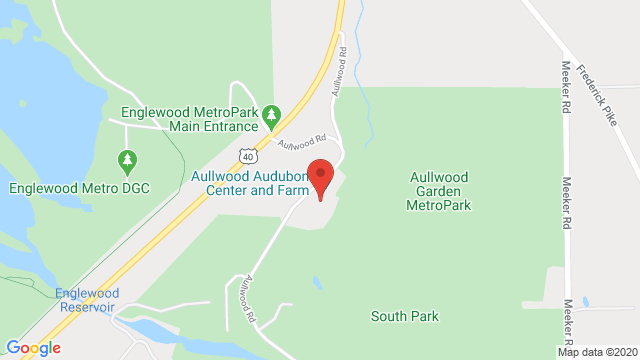 A decision has been made across the National Audubon Society network to cancel all events, programs, and rentals at Audubon nature centers and properties across the country through June 30, 2020 in response to the COVID-19 crisis. In addition, for the same reasons, a decision was made to cancel summer camps, such as Aullwood's Summer Earth Adventures previously scheduled for the summer of 2020.
As such, Aullwood's Education Center, Farm Discovery Center, property and trails will remain closed through June 30. We will continue to monitor the situation in the State of Ohio and will inform you of any changes or updates to these decisions.
In the meantime, we have and continue to develop new online content to keep you connected to Aullwood Audubon! Check out our social media feeds on Facebook, Instagram and Twitter and updates on our website at www.aullwood.org. Chris Rowlands is posting a new video every Tuesday at 3:00 PM on Facebook with "Chris's Critter" songs and guided art projects. Sam Romeo posts an Aullwood Nature Walk every Thursday at 3:00 PM on Facebook. Lots of photos and other videos are also being posted to keep you connected to our animal ambassadors and the beauty of spring at Aullwood. Please share with your network of family and friends and stay tuned for more virtual activities with Aullwood!
Audubon for Kids is an online space available on the www.audubon.org website in English and Spanish that provides new, fun activities each week, including nature activities, games, quizzes, DIY projects, and more. Visit https://www.audubon.org/get-outside/ for Audubon for Kids in English and https://www.audubon.org/es/ for "Audubon Para Niños" in Spanish.
Audubon Virtual Events: Audubon is hosting several interactive web-based educational programs for kids and kids at heart on their website. Go to https://www.audubon.org/events/ to bookmark the Audubon Events calendar and check out all the engaging programming.
Please also consider making a tax-deductible gift to help support our work during COVID-19 on our website at https://aullwood.audubon.org/. You can find the donate button located at the top.