Other Event
The Faerie Houses of Aullwood & More Self-Guided Activities
Friday, July 23, 2021
9:00am - 5:00pm Eastern Dayton, Ohio
Location Details
Aullwood's Marie S. Aull Education Center & Aullwood's Charity A. Krueger Farm Discovery Center
1000 Aullwood Road, Dayton, 45414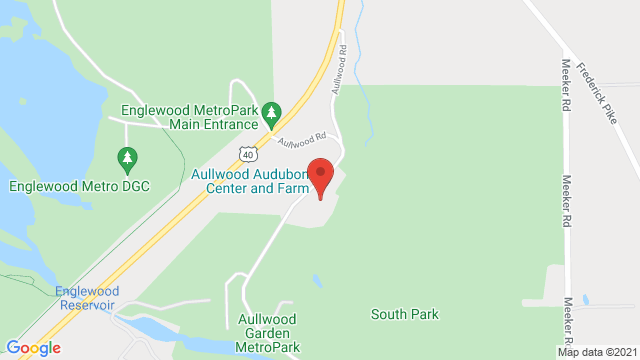 Enjoy The Faerie Houses of Aullwood through September 5 along with other self-guided family activities during your visit to Aullwood! These activities are included with regular Aullwood admission. Stop at our front desk for details about our current activities or call 937-890-7360 for more information; please read the guidelines below under "Important Information and Guidelines for Walks and Programs" .
The Faerie Houses of Aullwood
The Faerie Houses of Aullwood have returned! Six new beautifully crafted faerie houses have appeared along the paved Birds, Flight, and Wrights Trail just outside Aullwood's newly reopened Marie S. Aull Education Center at 1000 Aullwood Road. Start your adventure in the nature center Gift Shop, pick up an entry form and see the cozy Faerie Library filled with good books! Then head outside, figure out the name of the tale associated with each faerie house along the path and bring all your answers back to the Nature Store and Gift Shop to receive a prize! Members of Aullwood and National Audubon Society are admitted to The Faerie Houses of Aullwood at no cost; nonmembers pay regular Aullwood general admission fees. Start your faerie house adventure any time 9 AM to 5 PM Tuesday through Saturday and 1 PM to 5 PM Sunday. (Aullwood's Nature Center, Farm Discovery Center, trails and property are closed on Mondays.)
Aullwood Trail Adventures
We have eight miles of trails for you to explore. Pick up our trail map at the center or farm and get ready for adventure! All trails can be accessed from the Marie S. Aull Education Center, 1000 Aullwood Road or Aullwood Farm, 9101 Frederick Pike during regular business hours.
Aullwood Animal Adventures
The Marie S. Aull Education Center at 1000 Aullwood Road is home once again to our native animal exhibits. Go nose-to nose with a snapping turtle or black rat snake at the nature center, then visit Aullwood Farm to meet our delightful farm animals and their babies!
*** Important Information and Guidelines for Walks and Programs ***
Aullwood is following the recommendations from government officials, the Centers for Disease Control and Prevention, the Ohio Department of Health and the National Audubon Society. Guidelines are subject to change as state mandates change.
* Preregistration is required to attend any walks or programs. Call 937-890-7360 or register online at aullwood.org.
* Programs begin promptly at their scheduled start time, are weather dependent and are cancelled if there is thunder, lightning or heavy rain. Participants will be contacted via email should a program be cancelled.
* If you or someone in your household is sick, stay home. Do not visit Aullwood if you have a fever, persistent cough or shortness of breath.
* We recommend you wash your hands or use hand sanitizer before and after your visit.
* Masks are optional if vaccinated for visitors when inside the Marie S. Aull Education Center or the Farm Discovery Center; single use masks are available for free if desired.
* Mask wearing outdoors is optional. Please be courteous and understand that some people may wish to continuing wearing a mask or would like to maintain a physical distance, even outdoors. Behavior that makes a person feel uncomfortable for wearing/not wearing a mask will not be tolerated, and the consequences may include being asked to leave the event.
We are performing a professional daily deep cleaning of our facilities and frequent cleaning of high-touch areas. We have installed touchless faucets, soap dispensers and paper towel dispensers in the restrooms. Hand sanitizer stations are available throughout the site.