Other Event
Friends of Aullwood Preorder & Online Only Birdseed Sale
Now featuring feeders, field guides, bird art and more!
Saturday, November 06, 2021
9:00am - 4:00pm Eastern Dayton, Ohio Online Event
Location Details
9101 Frederick Pike, Dayton, 45414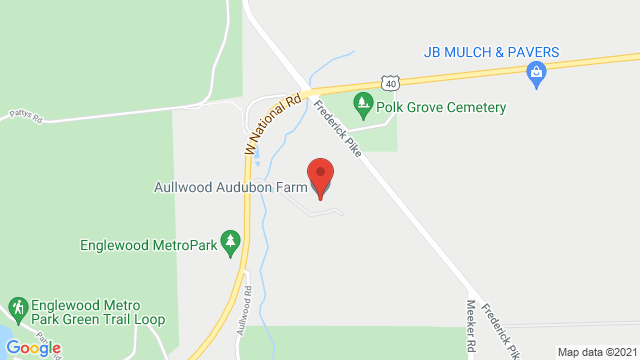 Attract a variety of birds to your yard for an entertaining winter! Support Aullwood and the Friends of Aullwood by pre-ordering high-quality birdseed for woodpeckers, finches, jays, sparrows, nuthatches, chickadees and other species. This year, suet, bird feeders, accessories and other bird-related items are also available! Due to COVID-19, this sale will be online and preorder only. No seed will be available for sale on pickup day. Your order should be picked up on Saturday November 6 from 9 AM to 4 PM at Aullwood Farm , 9101 Frederick Pike, Dayton OH 45414. Seed not picked up by Saturday November 27 will become a donation to Aullwood's bird feeding program. Orders must be received by Monday, October 25.
—— CLICK TO VISIT THE STORE AND PREORDER NOW! ——
We offer Aullwood Deluxe Blend developed specifically by Aullwood for our area to attract unique Midwestern birds, using high quality ingredients and no fillers with 35% oil sunflower, 42% white millet, 10% safflower, 5% red millet, 5% striped sunflower and 3% peanut splits. Aullwood Deluxe Blend is available in 20 lb. bags for $15.00 or 40 lb. bags for $27.00, Black Oil Sunflower Seed in 20 lb. bags for $15.00 or 40 lb. bags for $25.00, Sunflower Chips in 10 lb. bags for $16.00 and Thistle Seed in 10 lb. bags for $14.00 or 20 lb. bags for $27.00. Don't delay, click the PREORDER NOW button or visit http://store.aullwood.org to order today!
Friends of Aullwood member? Check your email for a member discount code, redeemable for valuable member-only savings on additional bird-related items available during the sale. Don't receive our emails or didn't get your code? Contact us directly to get yours. (Sorry, we are unable to further discount the low seed prices available during this sale.) Not an Aullwood member? Visit https://aullwood.audubon.org/membership to learn more and join today!
Have questions about our offerings or trouble placing your order? We can help! Call 937-890-7360 or email AskUs@aullwood.org. Thank you for your support of Aullwood Audubon and our feathered friends.