Other Event
Full Moon Stroll
Saturday, October 23, 2021
7:00pm - 8:30pm Eastern Dayton, Ohio
Location Details
9101 Frederick Pike, Dayton, 45414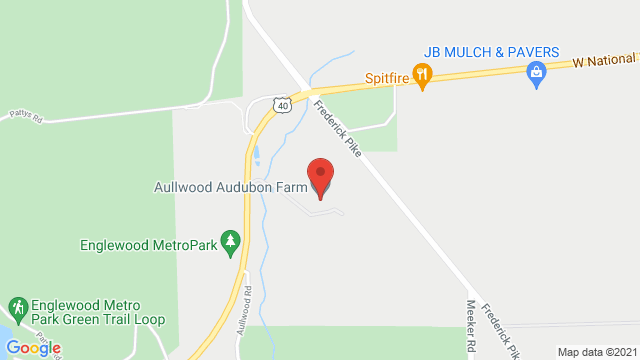 Explore Aullwood by the light of the (nearly) full moon! Look and listen for creatures of the night such as owls and coyotes. You'll have a howling good time! It's OK to bring a flashlight/headlamp, though the naturalist leading the walk will give instructions on how to use it during the program. This walk will meet in front of the Farm Discovery Center at, 9101 Frederick Pike. Please note that walk times are different each month due to sunset!
You must preregister for walks by calling 937-890-7360 or clicking on the red PREREGISTER NOW button here to register online. The number of participants for this walk is limited. Please arrive 5 minutes before the program begins. The walk starts promptly at the scheduled start time and ends promptly at the scheduled end time. This walk is free for members of Aullwood, NAS and ANCA; non-members may register and pay general admission to participate.
At this time, masks are required for all visitors when inside the Marie S. Aull Education Center, the Farm Discovery Center, or other buildings, regardless of vaccination status; single use masks are available for free if desired. Exceptions will be made for children under the age of 2 and those with medical issues. Please be courteous to staff or volunteers who may ask you to mask up.
If physical distancing of 6 feet cannot be maintained outdoors, participants must wear a mask, regardless of vaccination status. Otherwise, mask wearing outdoors is optional. Understand that some people may wish to continue wearing a mask or maintaining physical distance, even outdoors. Unpleasant behavior that makes a person feel uncomfortable for wearing or not wearing a mask will not be tolerated, and consequences may include being asked to leave. For additional details on Aullwood's status and current COVID-19 guidelines and protocols, please visit https://aullwood.audubon.org/reopen