Other Event
Spring Wildflower Walk (Members and Nonmembers)
Saturday, May 15, 2021
2:30pm - 3:30pm Eastern Dayton, Ohio
Location Details
9101 Frederick Pike, Dayton, 45414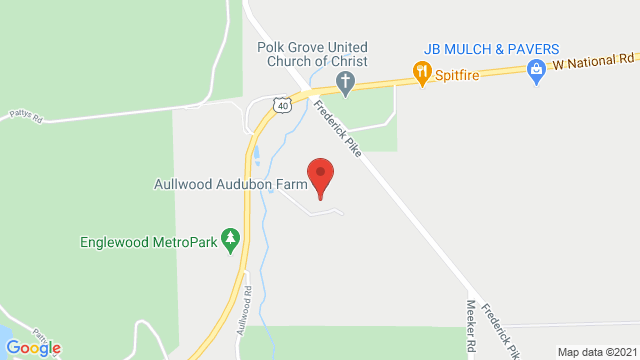 NOTE: These walks meet in front of the Farm Discovery Center at 9101 Frederick Pike!
Feel the sunshine and breathe in the refreshing smell of spring in the woods! Walk with an Environmental Educator to discover and learn how to identify spring ephemeral wildflowers like Virginia Bluebells, Dutchman's Breeches, Bloodroot, Spring Beauty and more. These walks begin and end in front of the Farm Discovery Center at 9101 Frederick Pike. You must preregister for walks by calling 937-890-7360 or clicking on the red PREREGISTER NOW button here to visit the online registration page. There is a limit of 10 people on a walk at a time. Please be ready and waiting on the main sidewalk of the Farm Discovery Center at least 5 minutes before the scheduled start of the walk. The walk starts promptly at the scheduled start time and ends promptly at the scheduled end time. Admission for non-members is $10.00.
Please read the "Important Information and Guidelines for Walks and Programs" below. For more information on our status and precautions we are taking to maximize safety, please visit http://aullwood.audubon.org/reopen
== Important Information and Guidelines for Walks and Programs ==
Aullwood is following the recommendations from government officials, the Centers for Disease Control and Prevention, the Ohio Department of Health and the National Audubon Society. In order to keep everyone as safe as possible there are new guidelines and procedures for Aullwood programs. Guidelines are subject to change as state mandates change. The safety of our members, volunteers and staff is our top priority.
+ Preregistration is required to attend any walks or programs. Call 937-890-7360 or click the PREREGISTER NOW button on this page to preregister.
+ Programs begin promptly at their scheduled start time, are weather dependent and are cancelled if there is thunder, lightning or heavy rain. Participants will be contacted via email should a program be cancelled.
+ If you or someone in your household is sick, stay home. Do not visit Aullwood if you have a fever, persistent cough or shortness of breath.
+ We will follow social distancing during programs and keep at least 6 feet apart.
+ Masks are required when inside any building. Masks are required outdoors when unable to keep at least a 6 foot social distance from those not in your household.
+ Wash your hands or use hand sanitizer before and after your visit.
+ Programs are to take place outdoors unless severe weather threatens, participants need to use the restroom or there is an emergency.
+ If guests are not following social distancing and other guidelines, we may be forced to cancel programs or walks.
We are limiting the number of people inside Farm Discovery Center to fifty and performing a professional daily deep cleaning of our facility and frequent cleaning of high-touch areas. Visitors are required to wear masks when inside the Farm Discovery Center with the exception of children 2 and under and those with medical issues. Single use masks will be available for free. We have established one-way traffic patterns throughout our facilities. Hand sanitizer stations are available throughout the site.
We need your support now more than ever! Please consider a tax-deductible gift to help support our work during COVID-19 by clicking the donate button on our main page or visiting https://aullwood.audubon.org/donate