Aullwood Audubon is happy to announce the return of the Faerie Houses of Aullwood in 2022! Come explore the paved Birds, Flight and the Wrights Trail at Aullwood Nature Center at 1000 Aullwood Road to discover these charming woodland faerie houses. The woods at Aullwood are home to many creatures who cleverly build homes in places we rarely stumble upon. This year's faerie houses represent some of the animals that live at Aullwood and build their homes here. Find these houses along the paved trail, use the clues to guess which animal might have been the builder of each one, and win a prize!
The Faerie Houses of Aullwood exhibit is open during Aullwood Audubon's regular business hours through Sunday September 11; check our Upcoming Events calendar for holiday closings or other schedule changes. Members of Aullwood, National Audubon Society and ANCA enjoy the woodland Faerie Houses of Aullwood at no cost; nonmembers pay regular Aullwood general admission fees, which are free for children 3 and under, $8.00 for children 4 to 12, $12.00 for adults 13 to 64, and $10.00 for seniors age 65 and over and active duty military members. Join us and explore the woodland magic!
How you can help, right now
Get Involved with Our Community
There are many great ways to engage with the Aullwood community! Become a member, see our many volunteer opportunities, learn about internships and more.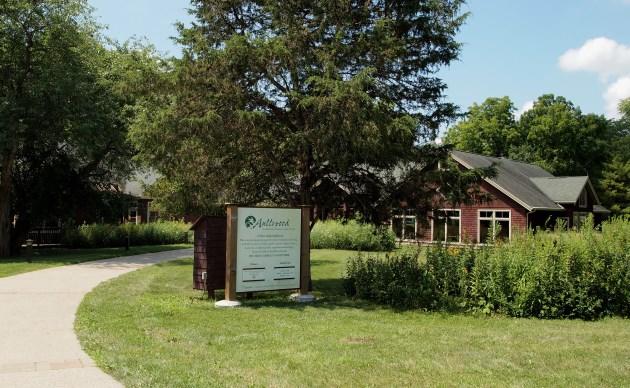 Read Our Newsletter
Our quarterly newsletter Aullwood Member News is the best way to keep up to date on all the wonderful news and events at Aullwood!