Special Event
Rent-A-Bucket
The Friends of Aullwood is sponsoring Rent-A-Bucket again in 2022!
[ Click here to reserve your Rent-A-Bucket now! ]
With your generous donation of $35, with $15 tax deductible, you will have the name or names of your choice attached to one of the buckets hanging proudly from the tapped sugar maple trees at Aullwood Farm. In recognition of your support, you will receive a half-pint of delicious Ohio maple syrup!​
Syrup will be ready for pickup at Aullwood's Pancake Brunch from 10 AM to 1 PM on March 13, 2022 at Aullwood Farm, 9101 Frederick Pike, Dayton OH 45414. If you would like your Rent-A-Bucket syrup mailed to you, an additional $8 will be added to cover postage. To reserve your bucket now, please visit Aullwood's online store. Proceeds from Rent-A-Bucket​ go toward Aullwood's educational efforts in the community. Thank you for your support!​
How you can help, right now
Get Involved with Our Community
There are many great ways to engage with the Aullwood community! Become a member, see our many volunteer opportunities, learn about internships and more.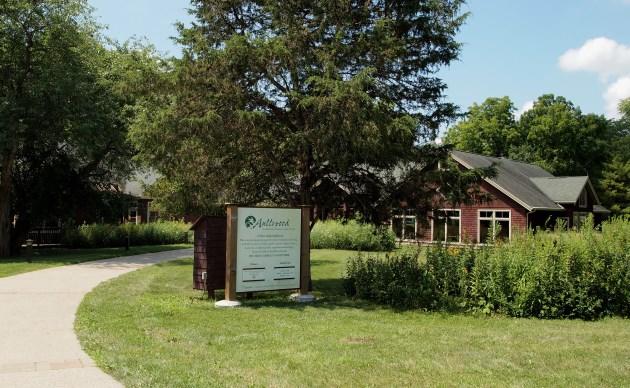 Read Our Newsletter
Our quarterly newsletter Aullwood Member News is the best way to keep up to date on all the wonderful news and events at Aullwood!