*** Orders for Aullwood's Rent-A-Bucket 2021 closed on March 7. Thank you for your support! ***
After a hiatus of two years, Friends of Aullwood is once again sponsoring Rent-A-Bucket in 2021! For a donation of $35 (with $15 tax deductible) you can have the name of your choice attached to one of the buckets hanging from a tapped sugar maple tree at Aullwood Farm. In recognition of your support, you will receive a half-pint of Aullwood maple syrup, delicious on pancakes, waffles and more. Your maple syrup may be picked up in March when we are open to the public or mailed to you for an additional postal charge of $8.00.
How you can help, right now
Get Involved with Our Community
There are many great ways to engage with the Aullwood community! Become a member, see our many volunteer opportunities, learn about internships and more.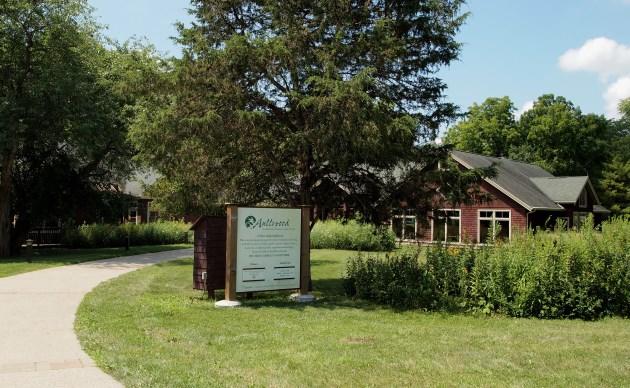 Read Our Newsletter
Our quarterly newsletter Aullwood Member News is the best way to keep up to date on all the wonderful news and events at Aullwood!
See Our Trail Map and Brochure
Find all the details on Aullwood's features and trails (including our new farm paths!) in our latest map, updated August 1, 2021.