Special Event
Winter Speaker Series 2021: Conservation Champions
Join us via Zoom for a fascinating array of guest speakers
Log in with Aullwood Audubon for an online version our yearly winter speaker series! The 2021 series will focus on conservation champions in a variety of communities, including our own. Individuals can have tremendous impact on their communities, oftentimes with very few resources and a lifetime of personal commitment. In honor of their achievements, we have a great lineup of conservation champions to share with you during this year's events.
Registration for each event is $5 for Friends of Aullwood members and $10 for nonmembers. Register for one event or the entire series. Read about each individual speaker and program below, then register for these events online or register by phone at 937-890-7360. Not a member? You can become a member of Aullwood now! Visit our membership page at https://aullwood.audubon.org/membership for information, call 937-890-7360 or visit Aullwood Farm at 9101 Frederick Pike during our regular hours.
Surprising Success of the Stillwater River
Aaron Rourke
Scenic Rivers Southwest Regional Manager, Ohio Department of Natural Resources
February 28th • 2:30 PM
Learn about the current state of the Stillwater River, and the conservation efforts and recent findings that make this scenic river in an urban setting so special.
How you can help, right now
Get Involved with Our Community
There are many great ways to engage with the Aullwood community! Become a member, see our many volunteer opportunities, learn about internships and more.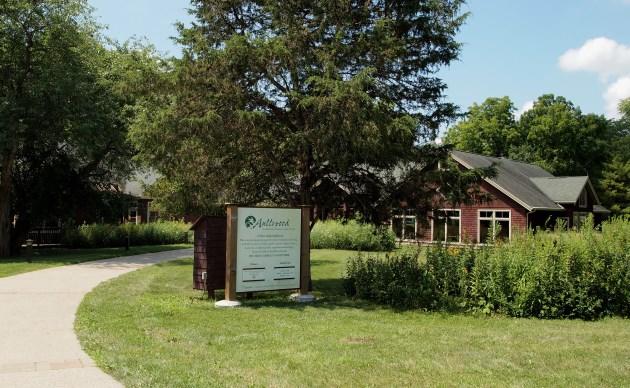 Read Our Newsletter
Our quarterly newsletter Aullwood Member News is the best way to keep up to date on all the wonderful news and events at Aullwood!
See Our Trail Map and Brochure
Find all the details on Aullwood's features and trails (including our new farm paths!) in our latest map, updated July 24, 2020.