Aullwood Farm offers sustainably and naturally grown meat on a seasonal basis. We also have fresh eggs for sale at our Farm Store. When you purchase Aullwood's sustainably grown products, you enable the public to enjoy our farm programs, self-guided tours, trails, and interpretive maps. You also benefit from eating healthy and delicious locally grown food!
Meat pickup happens at Aullwood Farm, located at 9101 Frederick Pike, Dayton OH 45414. For more information, please call Aullwood Farm at 937-890-2968.
2017 ESTIMATED Seasonal Meat Calendar
BEEF: March, April, June
PORK: May, July, October
CHICKEN: May, June, July, August
TURKEY: November
Find out more about Aullwood's meats by downloading the order forms below under the "Downloadable Resources" heading. Thank you for supporting our efforts in sustainable agriculture!
Learn and Engage with Aullwood
Get Involved with Our Community
There are many great ways to engage with the Aullwood community! Become a member, see our many volunteer opportunities, learn about internships and more.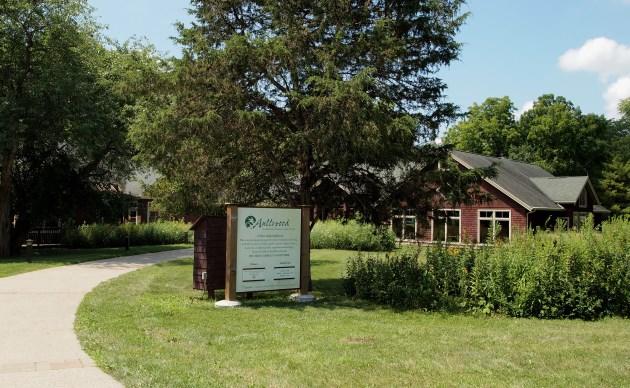 Read Our Newsletter
Our quarterly newsletter Aullwood Member News is the best way to keep up to date on all the wonderful news and events at Aullwood!