About
Aullwood Newsletter
Read Aullwood's Latest Member News
Our quarterly newsletter, Aullwood Member News, is the best way to keep updated on the latest news and wonderful events at Aullwood! Come here to read about special happenings, walks, talks, volunteer opportunities and more. You can always read or download the latest issue at the bottom of this page under "Downloadable Resources". Become a Friends of Aullwood member to get a paper copy mailed to you at your home or pick up a free paper copy at our front desk.
To view our PDF newsletter, you'll need Adobe Acrobat Reader software. You can download this software for free at http://get.adobe.com/reader

Already a FoA member receiving a paper copy of the newsletter by mail? Want to help Aullwood save printing and postage costs while helping the environment too? Call us at (937) 890-7360 or email us at AskUs@aullwood.org with your member number, name, mailing address, and email address and let us know that you want your newsletter delivered by email only. Thanks!
Learn and Engage with Aullwood
Get Involved with Our Community
There are many great ways to engage with the Aullwood community! Become a member, see our many volunteer opportunities, learn about internships and more.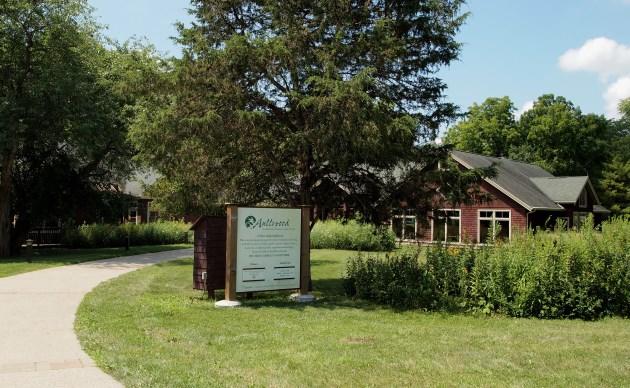 Read Our Newsletter
Our quarterly newsletter Aullwood Member News is the best way to keep up to date on all the wonderful news and events at Aullwood!