Annual & Special Events
Explore Aullwood's unique yearly and special events
From plant and seed sales to seasonal festivals and special workshops, Aullwood hosts many exciting happenings each year. Here are a few of our recurring annual events and current special experiences!
Project FeederWatch [November 2022 - March 2023]
Pancake Brunch [March 5, 2023]
Rent-A-Bucket [February-March 5, 2023]
Native Plant Sale [April 28 & 29, 2023]
Aullwood Backyard Birdathon 2023 [May 2 & 3, 2023]
Farm Babies Fest [May 13 & 14, 2023]
Summer Earth Adventures [June - August 2023]
Beer & Brewing with A Taste of Aullwood [June 2023]
Friends of Aullwood Annual Meeting [July 2023]
The Faerie Houses of Aullwood [June - September 2023]
Aullwood Fall Fest (formerly Apple Fest) [September 16 & 17, 2023]
Friends of Aullwood Birdseed Sale [November 2023]
Holiday Art Fair [November 2023]
Museum Store Sunday [November 2023]
For more on all the current happenings at Aullwood, be sure to check our Upcoming Events calendar and the latest issue of our Member News newsletter. We hope to see you soon!
Learn and Engage with Aullwood
Get Involved with Our Community
There are many great ways to engage with the Aullwood community! Become a member, see our many volunteer opportunities, learn about internships and more.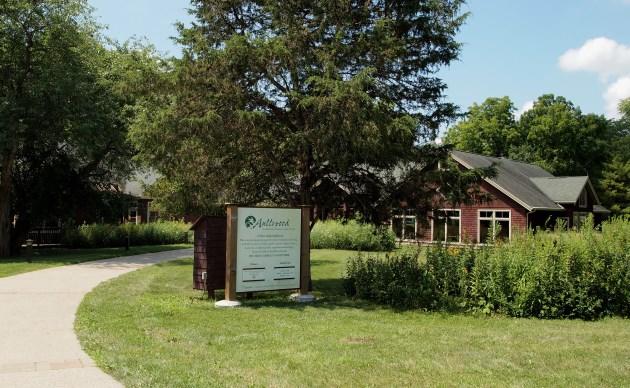 Read Our Newsletter
Our quarterly newsletter Aullwood Member News is the best way to keep up to date on all the wonderful news and events at Aullwood!