Rentals
Rentals: Weddings, Receptions, Meetings and More
Make your event memorable at Aullwood
Are you looking for a unique place to hold a special occasion? Aullwood Audubon is a perfect site for weddings, receptions, business meetings/activities, conferences, company picnics, family reunions, memorial services, class reunions, graduations, retirement parties, holiday parties and other celebrations. Nestled within a 200-acre nature sanctuary, you'll be surrounded by nature in one of our two state-of-the-art buildings where you and your guests will enjoy a relaxed ambiance and easy access from I-70, I-75 and U.S. Route 40 interchanges.
For more details on our facilities, please download Aullwood's current Rental Information Brochure. For our guidelines, please download and read Aullwood's current Rental Rules and Regulations. Please note that Aullwood's entire property, including trails and nature sanctuary, are smoke-free. No smoking, including the use of electronic or e-cigarettes, is permitted in any location at any time.
Questions? Please call Nenita Lapitan, Aullwood's Manager of Volunteer and Rental Services, at 937-890-7360 x214 for more information. Call to set up your tour today! We look forward to working with you to make your event a special one.
Learn and Engage with Aullwood
Get Involved with Our Community
There are many great ways to engage with the Aullwood community! Become a member, see our many volunteer opportunities, learn about internships and more.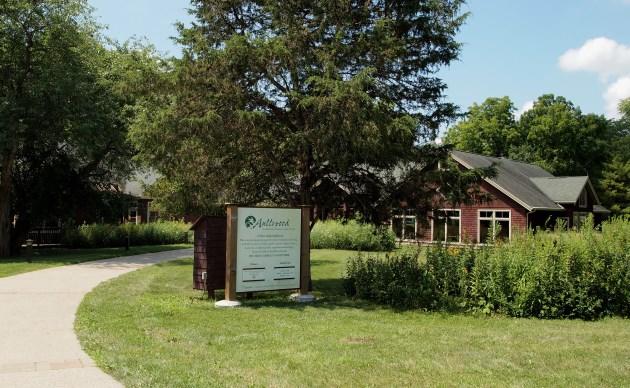 Read Our Newsletter
Our quarterly newsletter Aullwood Member News is the best way to keep up to date on all the wonderful news and events at Aullwood!