This year, Aullwood Audubon Center and Farm celebrates its 60th Anniversary — our Diamond Jubilee! For 60 years, we have been your nature center and farm, inspiring a love of our natural world and demonstrating how we grow our food. We have touched the lives of hundreds of thousands of adults and children not only locally but from all over the country and the world.

I would like to personally invite you to join us this June 24th to celebrate our many successes and to help us commit to at least another 60 years of community service. We have developed what we believe to be a truly unique and special celebration — to be held in downtown Dayton for the first time — to honor you and your support of us, and also to celebrate the diverse and extraordinary talents of the youth in our community. Specific details of this celebration, Aullwood en Blanc, will roll out here over the next few months. In order to join us, you will need to pay close attention to the requirements for attending the event, but mark your calendars now to save the date as seats are guaranteed to sell out fast. Just to tantalize you a little bit, know that there will be extraordinary music, performance and cuisine!

Please plan on being a part of this amazing and unique celebration of our planet!
--- Alexis Faust, Executive Director, Aullwood Audubon Center & Farm
PRESENTING SPONSOR
PNC

OFFICIAL DIAMOND SPONSOR
James Free Jewelers

DIAMOND LEVEL SPONSORS
DP&L
JPMorgan Chase

SAPPHIRE LEVEL SPONSORS
Coolidge Wall Co., L.P.A.
Danis Building Construction Co.
Houser Asphalt & Concrete, Inc.
The Siebenthaler Company
Waffle House

EMERALD LEVEL SPONSORS
Dayton International Airport
Leppla Associates, Ltd.
Morgan Stanley Wealth Management
S. J. Meyer and Associates, Inc. CPAs

GRAND PATRON TABLE SPONSORS
LWC, Inc.
Shook Construction Co.

RUBY LEVEL SPONSORS
University of Dayton Office of the President
Alexis R. Faust & Scott Halleran

SUPPORTING SPONSORS
Western Ohio Graphics
kmh Graphics
Mechanical Systems of Dayton
Learn and Engage with Aullwood
Get Involved with Our Community
There are many great ways to engage with the Aullwood community! Become a member, see our many volunteer opportunities, learn about internships and more.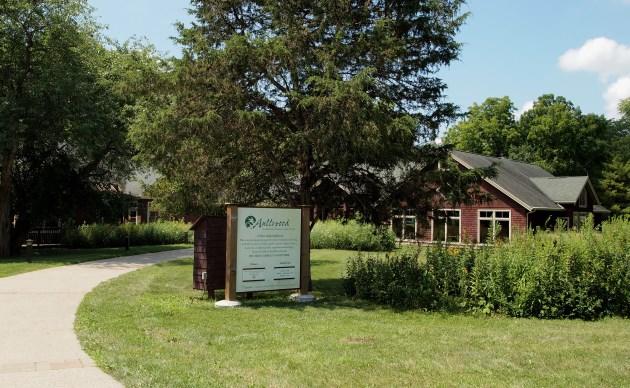 Read Our Newsletter
Our quarterly newsletter Aullwood Member News is the best way to keep up to date on all the wonderful news and events at Aullwood!