Special Event
Saturday June 24, 6 PM-11 PM - RiverScape, Dayton Ohio
Support Aullwood Audubon Center and Farm by attending our annual fundraiser, Aullwood en Blanc! Aullwood en Blanc is an evening of extraordinary music, performance and cuisine held at Dayton's RiverScape. Help us to celebrate Aullwood Audubon Center and Farm's 60th Anniversary Diamond Jubilee and our many successes as we commit to at least another 60 years of community service. All proceeds from Aullwood en Blanc will support environmental education programs at Aullwood Audubon Center and Farm.

Since 1957, Aullwood has reached over 2 million visitors, families, and students from across the region and the world with the opportunity to explore and discover nature and farming. Through your support of Aullwood en Blanc and other events, we are able to continue to provide outstanding educational programs to the community. Join us as we honor you, your support of Aullwood, and the diverse and extraordinary talents of the youth in our community.
ALL WHITE ATTIRE REQUIRED. You can dress fun and casual, or elegant and formal. As long as your wardrobe is all white for Aullwood en Blanc, then you're ready to shine! Looking for ideas on what to wear? Try the Aullwood en Blanc Pinterest page!
Tickets are $135 per person. Complimentary valet parking and one complimentary drink per attendee included. Cash bar available. This event is for attendees 21 and over only. Please bring your identification, as you may be asked for ID when purchasing alcohol at this event. If you are interested in attending Aullwood en Blanc but don't have tickets yet, a limited number of tickets will be available at our venue, RiverScape, located at 237 East Monument Avenue in Dayton, Ohio. Tickets are available at the door at $135 per person, cash only please. Aullwood's Marie S. Aull Education Center and Aullwood's Charity A. Krueger Farm Discovery Center will be closed Saturday, June 24th, for the event.
MC: Marsha Bonhart
Dance music presented by Hey Jimmy (heyjimmy.com), Chicago's premier private event and party dance band.
Christopher's Catering will present exquisite salads and four delicious main entrees at stations for guests to select and enjoy.

Guests will be able to purchase one (or more!) of only 100 glasses of champagne at the event for $50, each holding a beautiful 'diamond' — but only one of the 100 'diamonds' will be a real, perfect GIA certified 1.07 carat diamond from James Free Jewelers! At 9:30 PM after all glasses are sold, Diamond Specialists will examine the 'diamond' from each glass and authenticate the real one, revealing the winner. The real diamond is valued at $5,970!
SCHEDULE
6:00 PM: Cocktails & Hors d'oeuvres
6:45 PM: Dinner
8:00 PM: Interpretive Performances
8:45 PM: Dance Floor Opens
9:30 PM: Reveal of 1 Carat Diamond Winner
PRESENTING SPONSOR
PNC

OFFICIAL DIAMOND SPONSOR
James Free Jewelers

DIAMOND LEVEL SPONSORS
DP&L
JPMorgan
Premier Health

SAPPHIRE LEVEL SPONSORS
Coolidge Wall Co., L.P.A.
Danis Building Construction Co.
Houser Asphalt & Concrete, Inc.
The Siebenthaler Company
Waffle House

EMERALD LEVEL SPONSORS
Dayton International Airport
Kettering Health Network
Key-Ads, Inc.
Leppla Associates, Ltd.
S. J. Meyer and Associates, Inc. CPAs
Morgan Stanley Wealth Management
Primetime Party Rental
Representative Mike Turner

GRAND PATRON TABLE SPONSORS
LWC, Inc.
Shook Construction Co.

RUBY LEVEL SPONSORS
Heapy Engineering
Porter Wright Morris & Arthur LLP
University of Dayton Office of the President
Alexis R. Faust & Scott Halleran

SUPPORTING SPONSORS
Western Ohio Graphics
kmh Graphics
Mechanical Systems of Dayton
Learn and Engage with Aullwood
Get Involved with Our Community
There are many great ways to engage with the Aullwood community! Become a member, see our many volunteer opportunities, learn about internships and more.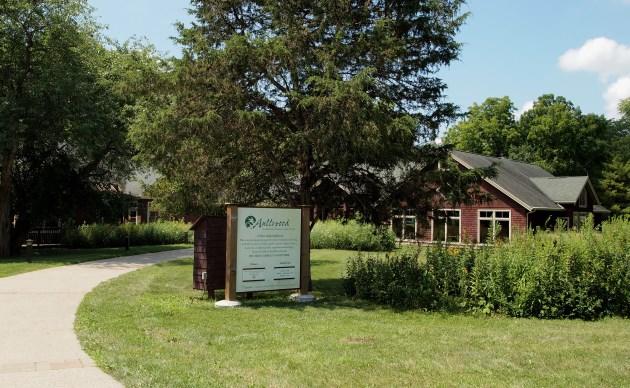 Read Our Newsletter
Our quarterly newsletter Aullwood Member News is the best way to keep up to date on all the wonderful news and events at Aullwood!