.
Letter to Aullwood Friends and Members
March 25, 2020
Dear Friends and Members,
What an extraordinary time. It is difficult to fathom how quickly all of our lives have changed in such an unpredictable way. I wanted to personally share with you what is happening at Aullwood Audubon during this time.
As of March 20, 2020, a decision was made across the National Audubon Society network to cancel all events, programs, and rentals at our centers and properties across the country through April 30. To that end, Aullwood Audubon buildings and trails will remain closed until at least that time. All staff are working from home. Only essential staff have been on duty to feed and care for our animals at the farm and nature center.
At this point in time, the Ohio Department of Health is predicting that COVID-19 cases in Ohio will peak at the beginning of May. Given that prediction, we feel we have no choice but to cancel our annual Farm Babies Fest which was to be held on May 16 and 17. Not only do we doubt that such a large festival would be allowed, but we also do not believe it would be prudent. We do this for your safety, as well as the safety of our staff and our vendors.
In this interim time, please check out our social media feeds. We will be keeping you posted on other events and activities in May and beyond, as well as showing you what's happening here at Aullwood during your absence!
As I sit and write this from my makeshift home office, I have the window open and I can hear the Woodcock in my backyard offering up his signature "peent" in search of a mate. It makes me laugh and it gives me hope that all will indeed return to normal. Try to find the time to get outside and breathe in the healing qualities of nature. It is spring, after all, and I promise you will feel better.
Please stay healthy and be safe. We hope to welcome you back to Aullwood soon!
With my very best wishes,
Alexis R. Faust
Executive Director
Aullwood Audubon
How you can help, right now
Get Involved with Our Community
There are many great ways to engage with the Aullwood community! Become a member, see our many volunteer opportunities, learn about internships and more.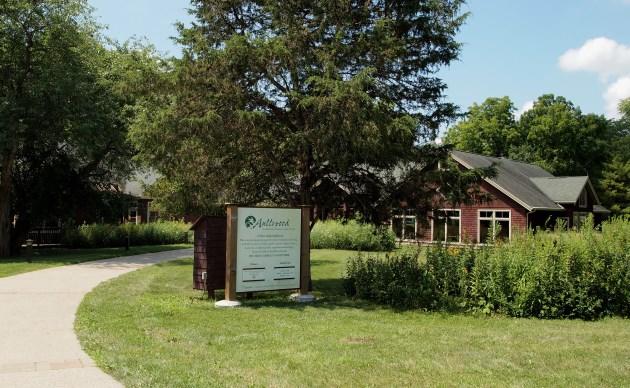 Read Our Newsletter
Our quarterly newsletter Aullwood Member News is the best way to keep up to date on all the wonderful news and events at Aullwood!