Other Event
Aullwood Prairie Bumbleblitz
Friday, August 16, 2019
9:30am - 11:30am
Location Details
Aullwood's Charity A Krueger Farm Discovery Center
9101 Frederick Pike, Dayton, 45414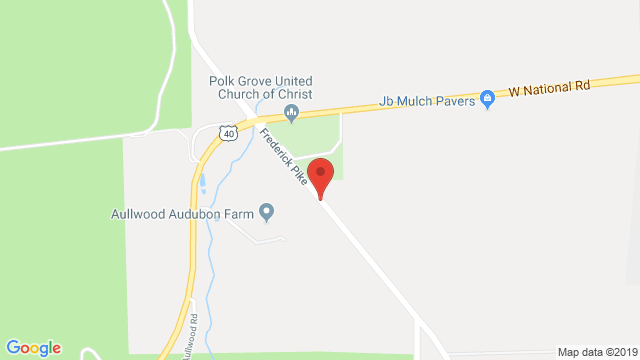 To raise awareness of the devastating loss of pollinators in the State of Ohio, and to shine a light on their critical prairie and grassland habitats – such as the Paul E. Knoop, Jr. Prairie – Aullwood Audubon is sponsoring its first Prairie Bumbleblitz on Friday, August 16, 2019 from 9:30 AM – 11:30 AM at Aullwood Farm, 9101 Frederick Pike, Dayton, OH. Using the popular app iNaturalist, friends, members and volunteers of Aullwood will set out in search of the Rusty Patched Bumble Bee and other local pollinators in a variety of fields and prairies in and around Aullwood.
In July 2019, CNN reported that a recent study found that over one-third of Ohio's butterfly population has died between 1996 and 2016. These results are devastating to our biodiversity and are also a troubling indicator of the potential loss of other pollinators in the State such as honey bees and bumble bees, which are critical to our agricultural crops. One such pollinator that used to populate our State was the now elusive Rusty Patched Bumble Bee (Bombus affinis). This bee once inhabited tallgrass prairies and grasslands throughout the Midwest, but the overwhelming loss of habitat has taken its toll. The last time the Rusty Patched Bumble Bee was sighted in Ohio was in 2002. The U.S. Fish and Wildlife Service has now listed the Rusty Patched Bumble Bee as an endangered species.
Anyone who wants to join the Bumbleblitz should bring their smartphone and meet at Aullwood Farm. Sean Mormino, Aullwood Environmental Educator, will be leading the "Blitz". We will break up into teams to look for pollinators, take photos and videos, and upload to iNaturalist. Afterwards, everyone will meet back at the Farm Discovery Center at 11:30 AM to share discoveries. Complimentary ice cream will be provided for all participating "Blitzers". Bring a brown bag lunch and explore Aullwood on your own afterwards. Pre-registration is required and event is limited to the first 120 registered participants.
Please dress appropriately to be outdoors in hot and humid weather; bring sunscreen, bug spray and a water bottle. All ages are welcome; however, be aware that we are exploring grounds that are not stroller or wagon friendly. Sign up at https://www.signupgenius.com/go/30E044BADAE2CA1F85-prairie or call 937-890-7360 for more information.