Other Event
Farm Babies Fest
Sunday, May 19, 2019
11:30pm - 11:45pm
Location Details
Aullwood's Charity A. Krueger Farm Discovery Center
9101 Frederick Pike, Dayton, 45414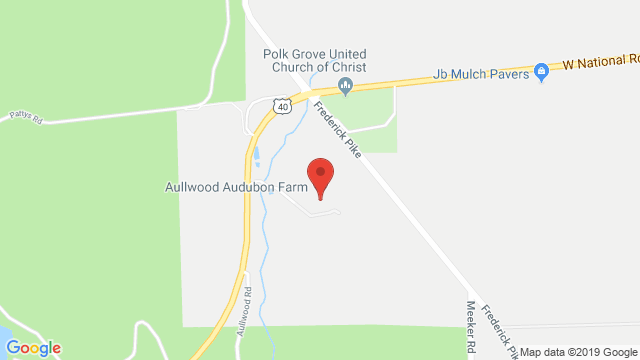 Enjoy two full days of baby animals, farm adventures, great food and old fashioned fun at Farm Babies Fest at Aullwood Farm, 9101 Frederick Pike, Dayton Ohio. Admission is only $10 per car! Mark your calendar for Saturday and Sunday, May 18th and 19th from 10 AM to 5 PM, and bring your friends and family for fun on the farm at this year's double-sized Farm Babies Fest!
Come meet more adorable farm babies than ever before, explore our pond, hike the trails, take a tractor ride, try delicious food, buy wonderful crafts, and more! Take in live demonstrations and purchase great herbs and flowers to brighten up your backyard from the Greenview Garden Club Plant Sale. As always, there will be so much to see, do, and learn on the farm! Bring your appetite as well and enjoy some of Dayton's best food vendors. Brick-oven pizzas, barbeque, gourmet sandwiches, hot dogs, grilled cheese, sugar waffles, kettle corn, flavored shaved ice, lemon shake-ups, sweets, Graeter's Ice Cream and more, there's food for everyone to enjoy!
Explore free children's activities with games and crafts, or get your face painted. Visit the Project READ booth for information and free book giveaways, Saturday only while supplies last. Take a chance on our 50/50 and bicycle raffles and find wonderful items to buy from our talented craft vendors. Meet and learn about several local nonprofit organizations. Visit the century-old bank barn and see live shows throughout the day. Enjoy Ed Marrinan's duck calls and jokes that will have you quacking up. Listen to Aullwood's own Chris Rowlands perform humorous and educational songs, and meet our nature center animals up close. Enjoy shows from Miami Valley Dance Council square dancers, Viva la Strings violin and guitar duo, and musician Ty Cooper. Visit with special dogs from Canine Companions Cin-Day Chapter, Team Greyhound Adoption of Ohio, Gem City Dog Obedience Club and Canines 4 Christ, Dayton Chapter. There's always so much to do and see at Farm Babies Fest, so don't miss it!
The entry fee for Farm Babies Fest is $10 per car. Aullwood does not have an ATM on site; however, we do accept credit cards.
We need volunteers! Click here for more information.
Fully immunized dogs on leash are permitted at Farm Babies Fest. We do not allow retractable leashes on our property. Please note that Farm Babies Fest features dogs from several service organizations as well as Aullwood's own farm animals, in case your dog doesn't always play well with others!
Aullwood's Marie S. Aull Education Center at 1000 Aullwood Road will be closed on Saturday and Sunday, May 18th and May 19th, during Farm Babies Fest.
Farm Babies Fest 2019 is brought to you by Presenting Sponsor Kettering Health Network, Community Sponsor R.B. Jergens Contractors, Supporting Sponsors David Yenney State Farm Insurance and the Riverdale Optimist Club.