Other Event
Friends of Aullwood Annual Dinner Meeting
Thursday, July 21, 2022
6:00pm - 8:00pm Eastern Dayton, Ohio
Location Details
9101 Frederick Pike, Dayton, 45414, OH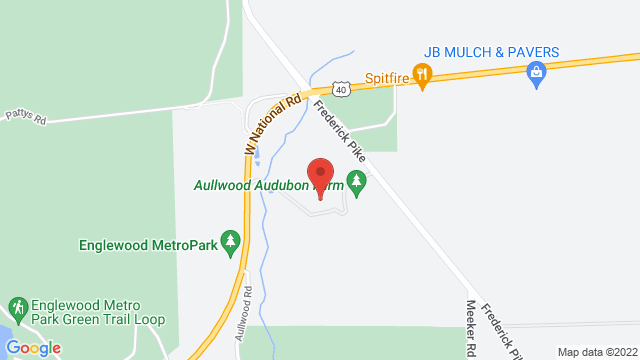 You are cordially invited to the Friends of Aullwood Annual Dinner Meeting on Thursday, July 21, 2022 from 6:00 – 8:00 p.m. at Aullwood Audubon Farm, 9101 Frederick Pike, Dayton Ohio!
Join us for dinner by Mrs. B's Catering at 6:00 p.m. followed by the presentation "Giving Back" by Aullwood Audubon Executive Director Alexis R. Faust at 6:30 p.m. The Recognition of our Aull Society Members by Aullwood Audubon Marketing and Development Manager Laurie Cothran will occur at 7:00 p.m. and the important Election of Board Members will begin at 7:15 p.m. to conclude the evening's formal business.
Tickets for the Annual Dinner Meeting are $10 for adults and $8 for children 17 and under. Please make your reservations online by clicking REGISTER NOW on this page or visiting our online store at http://store.aullwood.org by July 15, 2022. Thank you and see you there!