Conservation
Native Plant Sale (Public Sale)
Saturday, April 13, 2019
11:30pm - 11:45pmDayton, Ohio
Location Details
Aullwood's Charity A. Krueger Farm Discovery Center
9101 Frederick Pike, Dayton, 45414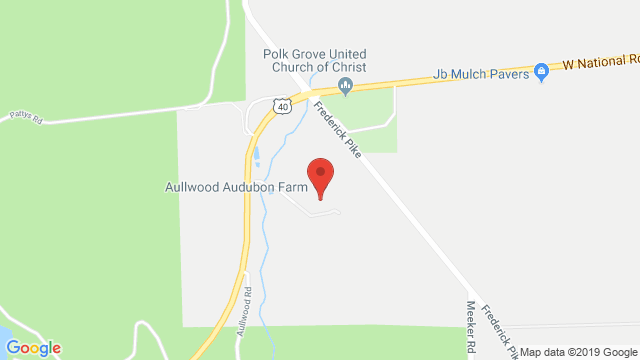 [ Download the 2019 Native Plant Sale catalog here! ]
Join us this spring for Aullwood's 15th annual Native Plant Sale, featuring dozens of species of native wildflowers, trees, shrubs and grasses. Now is the perfect time to get excited and start planning your dream garden!
The public sale is Saturday, April 13th from 9 AM to 3 PM at the Charity A. Krueger Farm Discovery Center, 9101 Frederick Pike, Dayton OH 45414. (If you pre-order plants, you may pick them up on Friday, April 12th from 2 PM – 6 PM, as well as purchasing additional plants before the sale opens to the public.) Admission to the Native Plant Sale and both Aullwood Center and Aullwood Farm is free on Saturday April 13th!
What does your dream yard look like? What colors, flower heights, grasses, shrubs, flower shapes and overall appearance do you see? Do you want to attract hummingbirds, butterflies, bees or song birds? Survey your current yard and determine which areas are sunny, shaded or stay moist to wet over most of the growing season. Select which section of your yard to transform this year, or go all in for an extreme yard make-over.
Now that you have a plan, use Aullwood's Native Plant Sale catalog to begin selecting the perfect native plants for your yard. Once spring arrives, you'll be ready to roll up your sleeves and remove the non-native lawn grass, honeysuckle and garlic mustard in your yard, install your new native plants and make your dream garden a reality. Jump into spring and join us to transform your garden, yard, pond or woods with native plants!
(Image "Baltimore Oriole (male)'' by Ruhikant Meetei, used by permission, all rights reserved)