Program
"Ohio Butterflies and Their Darker Side, the Moths" with Jim McCormac
Sunday, February 05, 2017
2:30pm - 4:00pm Dayton, Ohio
Location Details
1000 Aullwood Road, Dayton, 45414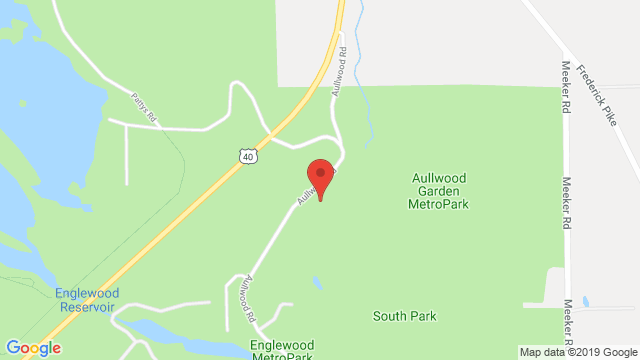 Join us for this fourth event in Aullwood's exciting 2017 Winter Speaker Series, OHIO'S NATURAL HERITAGE. The series features six programs about Ohio's beautiful landscapes and the fascinating plants and animals that make Ohio their home. Programs will be held on consecutive Sundays at 2:30 p.m. on January 15, 22 and 29 and February 5, 12 and 19. Admission is $5 per adult and $3 per child, with Friends of Aullwood and National Audubon Society members admitted free. Programs begin at the Marie S. Aull Education Center, 1000 Aullwood Rd, Dayton OH 45414.
Our enchantment with butterflies isn't surprising. They fly, are easily observed, collectively encompass a rainbow palette of colors, and are adorned with ornate patterns. Increasing the allure of butterflies is the fact that we can draw many species to our gardens by planting appropriate host and nectar plants. Moth species outnumber butterflies by a factor of twenty, and are equally fascinating. Most moths are nocturnal and largely out of sight, out of mind. Nonetheless, they are arguably even more important than showy butterflies. This program will explore the amazing four-part life cycle of butterflies and moths, their ecological roles in the environment, and practical ways that we can support them.
Jim McCormac recently retired from the Ohio Division of Wildlife, specializing in wildlife diversity issues, especially birds. Prior to that, he was a botanist with the ODNR Division of Natural Areas and Preserves. He has authored or coauthored six books, including Birds of Ohio (Lone Pine 2004); and Wild Ohio: The Best of Our Natural Heritage (Kent State University Press 2009). The latter won the 2010 Ohioana Book award. He is a coauthor of the recently released book Ohio Breeding Bird Atlas II. Jim writes a column, Nature, for the Columbus Dispatch, and regularly publishes a natural history blog. He has written scores of articles in a variety of publications, and has delivered hundreds of presentations throughout the eastern United States. He was named 2014 Conservation Communicator of the Year by the Ohio League of Sportsmen.