Other Event
One Stop Holiday Shop
Saturday, November 16, 2019
9:00am - 5:00pm
Location Details
Marie S. Aull Education Center
1000 Aullwood Road, Dayton, 45414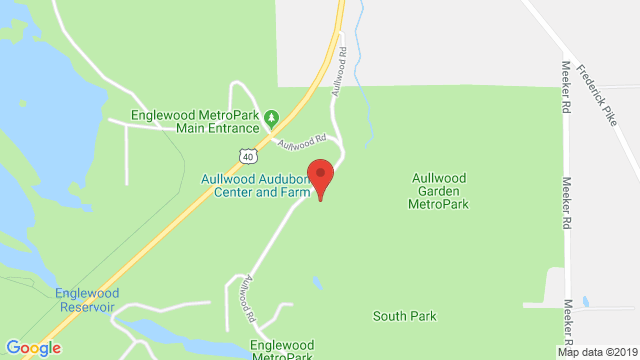 Looking for that special, one of a kind holiday gift? Find it at Aullwood's One Stop Holiday Shop on Saturday, November 16th! This popular event brings more than 20 of your favorite area museum stores, local artisans and community non-profit organizations together in one location for one day to create a one stop holiday shopping experience.
Enjoy a full day of browsing hand-crafted wonders, distinctive gifts and one of a kind finds. Many of your old favorites will be there to present beautiful paintings, jewelry, photographs, woodcraft, soaps, baskets and much more! As you browse, you'll also discover new artisans offering fresh and unique hand-crafted treasures. Be sure to take a break from the hustle and bustle of holiday shopping to stop by the Aullwood Café and relax with a cup of coffee, a bowl of warm soup, a tasty sandwich or a sweet treat prepared just for you. Admission to this event and all of Aullwood is free this Saturday, so plan to spend the day with us!
Participants include Barr's Soapery & Creative Works, Liz Ball Pottery, Finders Keepers Art & Jewelry, Humane Society of Greater Dayton, Heavenly Basket Designs, BEAMS in Guatemala, Nina Harfmann Photography, Dayton Art Institute, Pat Klopfenstein Pottery, GL Crochet Boutique, Elusive Light Images, Simply Santas, Slow Rise Music, Phil Newport, Missing Peace Art Space, Chris Rowlands, MS Woodturnings, Italiano, Netta's Naturals, Glass With a Past Jewelry, Stacked Glass, Grumpy Goat Experiment, Small Blessings Boutique, Wood 'N Things, Bruce Wooley Woodworking, Mother Hubbard's Candles, Liv Naturally Co, Carol Farley and Narrow Gate Farm. Offerings will include pottery & activity books, baskets, handcrafted Guatemalan items, photography, museum store items, pottery, barn wood bird & bat houses, crocheted items, night photography, wooden Santas, handmade flutes, decorative and handcrafted wooden items, fine art prints, Christmas décor, CDs, woodturnings, jewelry, natural beauty products, upcycled glass art, nature-oriented décor, wool crafts and even adoptable pets!
Mark your calendar now and join us on Saturday, November 16th from 9 AM to 5 PM for this exciting holiday shopping experience at Aullwood's Nature Center at 1000 Aullwood Road! For more information, email AskUs@aullwood.org or call 937-890-7360.