Community Science
Project FeederWatch at Aullwood
Friday, February 16, 2024
9:30am - 11:30am Eastern Dayton, Ohio
Location Details
1000 Aullwood Road, Dayton, 45414, OH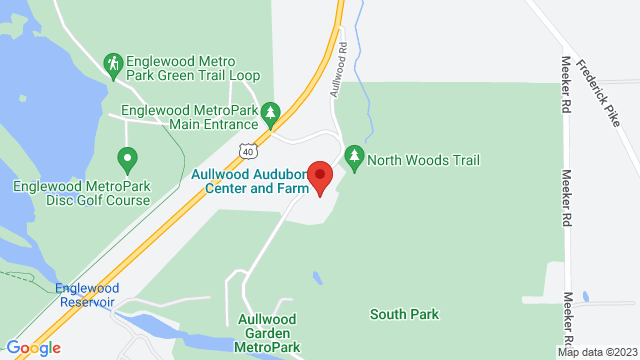 You're invited to join us for Project FeederWatch 2023-2024! Do you enjoy watching birds and want to learn how to tell which ones are coming to your feeder this winter? Would you like to help people learn more about bird identification? Whether you are brand new, a beginner, or knowledgeable about birds, everyone is welcome to join us for Project FeederWatch.
Project FeederWatch is a community science project coordinated by the Cornell Lab of Ornithology and Birds Canada to track movement of winter bird populations so scientists can learn about trends in bird distribution and abundance. It is a unique program that monitors more than 100 bird species that winter in North America. With hundreds of volunteers contributing data, a detailed picture emerges that allows ornithologists to collect and analyze a lot of data about birds including:
bird population increases and declines
timing and extent of winter irruptions of winter finches and other species
expansions or contractions in the winter ranges of feeder birds
kinds of foods and environmental factors that attract birds
how disease is spread among birds that visit feeders
Anyone with an interest in birds can participate in this free program and registration is not necessary! FeederWatch is conducted by people of all skill levels and backgrounds. Please join us if bird watching makes you feel good, if you want to learn how to help birds, if you want to contribute to important scientific studies and if you enjoy socializing with others who also like birds. Project Feederwatch is free and no preregistration is required.
Project FeederWatch happens at the Marie S. Aull Education Center at 1000 Aullwood Road from 9:30 a.m. to 11:30 a.m. on the following Thursday and Friday dates:
November 30 & December 1, 2023
December 14 & 15, 2023
January 4 & 5, 2024
January 18 & 19, 2024
February 1 & 2, 2024
February 15 & 16, 2024
February 29 & March 1, 2024
March 14 & 15, 2024
March 28 & 29, 2024
April 11 & 12, 2024
We encourage you to sign up for Cornell Lab's Project FeederWatch and officially record your data for scientific research. Turn your love of feeding birds into important research information by contributing scientific data to important bird studies! To learn more, visit https://feederwatch.org/about/project-overview/
Need help identifying the birds who visit your yard? Here are some useful resources:
https://www.allaboutbirds.org/news/
https://www.fws.gov/lab/featheratlas/browse.php
https://www.audubon.org/birding/identifying-birds
https://ebird.org/home
https://feederwatch.org/learn/tricky-bird-ids/
This important community science project is made possible through the tremendous volunteer leadership of Gary and Carolyn Harpel and Chris Birch. Please contact Aullwood Environmental Educator Sam Romeo at sam.romeo@audubon.org if you have additional questions about Aullwood's Project FeederWatch. Thank you!