Birding
Project FeederWatch at Aullwood
Friday, January 21, 2022
9:30am - 11:30am Eastern Dayton, Ohio
Location Details
1000 Aullwood Road, Dayton, 45414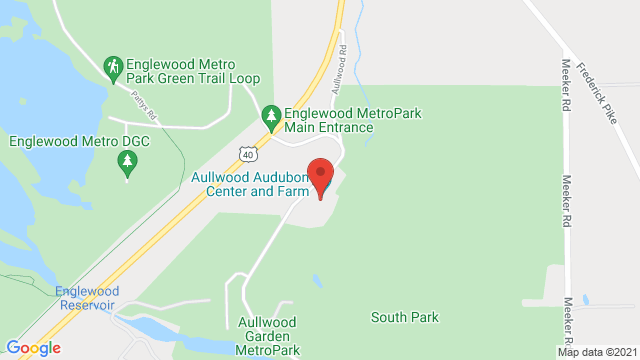 You're invited to join us for the 2021-2022 Project FeederWatch season! Project FeederWatch is a winter-long survey of birds seen at feeders, coordinated by the Cornell Lab of Ornithology and Birds Canada. Data from Project FeederWatch helps scientists track broad-scale movements of winter bird populations and long-term trends in bird distribution and abundance. FeederWatch results are regularly published in scientific journals and are shared with ornithologists and bird lovers nationwide.
People count birds in their own backyards, or you can help Aullwood by counting birds at our feeders! Anyone interested in birds can participate and is invited to join us at the Marie S. Aull Education Center from 9:30 AM to 11:30 AM on the FeederWatch dates for a relaxing morning of counting birds. Aullwood's Feederwatch is free and no preregistration is required. You'll stay warm and cozy inside while watching, identifying, and counting birds, and people of all birding skill levels and backgrounds are welcome, including children, families, individuals, retired persons, and those with accessibility issues. This important community science project is made possible through the tremendous volunteer leadership of Gary and Carolyn Harpel and Chris Birch.
Due to COVID-19, the National Audubon Society and Aullwood Audubon have instituted the following health and safety policies:
• Masks are required inside buildings, regardless of vaccination status; exceptions for those two and under and those with medical issues.
• Due to the high transmission rates of the Delta variant, complimentary coffee and snacks will not be available, and we ask that you do not bring food or drink to share with others.
• Rooms will have a maximum number of people permitted at one time; we encourage participants to move around to allow everyone access to every vantage point.
Project FeederWatch happens from 9:30 AM to 11:30 AM at the Nature Center at 1000 Aullwood Road on the following Thursday and Friday dates:
November 18 & 19, 2021
December 2 & 3, 2021
December 16 & 17, 2021
January 6 & 7, 2022
January 20 & 21, 2022
February 3 & 4, 2022
February 17 & 18, 2022
March 3 & 4,2022
March 17 & 18, 2022
March 31 & April 1, 2022
We encourage you to sign up for Cornell Lab's Project FeederWatch and officially record your data for scientific research. Turn your love of feeding birds into important research information by contributing scientific data to important bird studies! To learn more, visit https://feederwatch.org/about/project-overview/
Need help identifying the birds who visit your yard? Here are some helpful resources:
https://www.allaboutbirds.org/news/
https://www.fws.gov/lab/featheratlas/browse.php
https://www.audubon.org/birding/identifying-birds
https://ebird.org/home
https://feederwatch.org/learn/tricky-bird-ids/
Please contact Aullwood Environmental Educator Sam Romeo at sam.romeo@audubon.org if you have additional questions about Aullwood's Project FeederWatch. Thank you!