Other Event
Save Knoop Prairie: City of Dayton Commission Meeting
Wednesday, August 21, 2019
6:00pm - 8:00pm Dayton, Ohio
Location Details
101 W 3rd Street, Dayton, 45415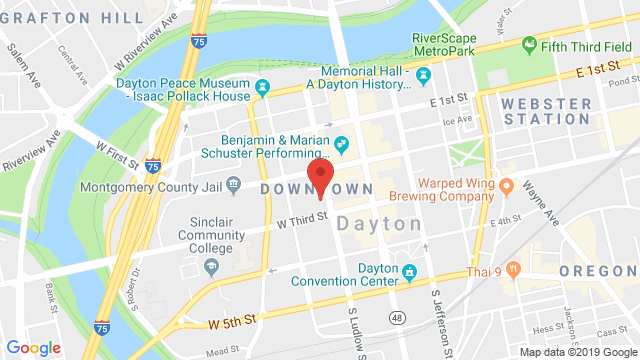 Stay visible and keep the permanent preservation of the Paul E Knoop, Jr Prairie in front of the City of Dayton by continuing to attend Dayton Commission Meetings like this one. Demonstrate that citizen concerns over this issue are strong and persistent by attending as many meetings as possible! The next meeting takes place on Wednesday August 21st at 6:00 PM. We need as many people as possible to continue to attend these meetings, stay present, stay visible and shine a light on the goal of preserving Knoop Prairie.
Meetings take place at 101 W Third St, Second Floor, Dayton, OH 45402. Please arrive as early as possible and sign up to speak prior to entering the Chambers. When called, you will need to state your name and address for the record. If you are a registered voter in Dayton, make sure you state this as well. Then all you need to say is, "I oppose the development of the Paul Knoop Prairie." You can continue to speak about your reasons and concerns for up to the maximum of 3 minutes allowed per speaker. Attendance at these meetings is crucial to demonstrate that this issue is not going away and to showcase our continuing resolve to preserve Knoop Prairie in perpetuity. Wondering what to say? Here are a few ideas:
Jobs for our community are certainly important, but there are many other locations for this development. Preserve both our environmental future at Knoop Prairie and our future jobs by finding a better site for this project!
Nearly all of Knoop Prairie will be destroyed by buildings and pavement according to the NorthPoint development site plan. ( View this plan at https://aullwood.audubon.org/KPSitePlan ) Surely there are alternatives to this total destruction.
This development is a threat to the entirety of Aullwood's property, all of Wiles Creek and the Stillwater River downstream, and the full array of wildlife that depend on them both. Everything living in the beautiful streams and springs flowing through Aullwood and Aullwood Garden MetroPark could be destroyed. This is unacceptable.
Be there and demonstrate that the concerns of Miami Valley citizens over this industrial development are permanent and pronounced by attending this meeting and as many meetings as possible. Dayton residents, speak to your representatives and make your opinion clear. Bring your neighbors! Not a Dayton resident? Be there anyway as all voices are important. This issue involves the entire Miami Valley community. We must be seen at these commission meetings and every meeting that follows until Knoop Prairie in preserved in perpetuity. Thank you for your constant and consistent support!
Please direct people to www.saveknoop.org for more information on this issue, sign and share the petition at https://www.change.org/p/preserve-knoop-prairie to expand the circle of those engaged in the effort, and use social media and word of mouth to spread news of the situation. For local supporters, Save Knoop Prairie yard signs are available at Aullwood's Nature Center at 1000 Aullwood Road, Dayton Ohio during regular business hours; double sided signs are $13 and single sided signs are $10, which is our cost. You can also visit https://aullwood.audubon.org/SaveKnoopFund to donate to the Save Knoop Prairie Fund now via The Dayton Foundation. Your visibility and ongoing support is crucial and greatly appreciated!