Other Event
Splish Splash Exploration (Everyone Welcome)
Saturday, July 24, 2021
2:30pm - 3:30pm Eastern Dayton, Ohio
Location Details
1000 Aullwood Road, Dayton, 45414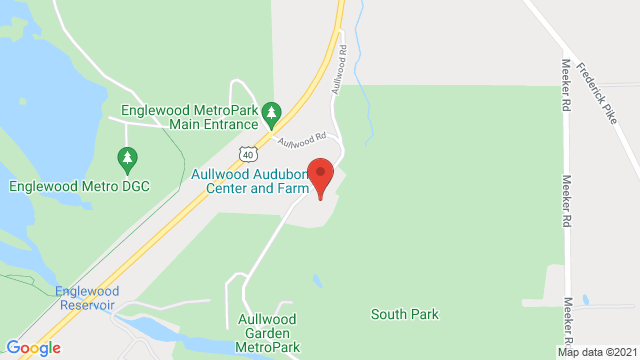 Let's go creeking! Put on your water shoes and plan to get wet. Join a naturalist to learn about creek ecology; search for crawdads, macroinvertebrates and more. You must preregister by calling 937-890-7360 or clicking on the red PREREGISTER NOW button here to register. The number of participants for this program is limited. Please be ready and waiting in the front lobby of Aullwood's Nature Center at 1000 Aullwood Road 5 minutes before the scheduled start of the program. The program is free for Aullwood, NAS and ANCA members, as well as active and retired military (with ID); non-members may register and pay general admission to participate. Please read the full additional program guidelines below.
*** Important Information and Guidelines for Walks and Programs ***
Aullwood is following the recommendations from government officials, the Centers for Disease Control and Prevention, the Ohio Department of Health and the National Audubon Society. Guidelines are subject to change as state mandates change.
* Preregistration is required to attend any walks or programs. Call 937-890-7360 or click the PREREGISTER NOW button on this page to preregister.
* Programs begin promptly at their scheduled start time, are weather dependent and are cancelled if there is thunder, lightning or heavy rain. Participants will be contacted via email should a program be cancelled.
* If you or someone in your household is sick, stay home. Do not visit Aullwood if you have a fever, persistent cough or shortness of breath.
* We recommend you wash your hands or use hand sanitizer before and after your visit.
* Masks are optional if vaccinated for visitors when inside the Marie S. Aull Education Center or the Farm Discovery Center; single use masks are available for free if desired.
* Mask wearing outdoors is optional. Please be courteous and understand that some people may wish to continuing wearing a mask or would like to maintain a physical distance, even outdoors. Behavior that makes a person feel uncomfortable for wearing/not wearing a mask will not be tolerated, and the consequences may include being asked to leave the event.
We are performing a professional daily deep cleaning of our facilities and frequent cleaning of high-touch areas. We have installed touchless faucets, soap dispensers and paper towel dispensers in the restrooms. Hand sanitizer stations are available throughout the site.