Other Event
Trolls at Twilight
Saturday, September 24, 2022
5:30pm - 9:30pm Eastern Dayton, Ohio
Location Details
9101 Frederick Pike, Dayton, 45414, OH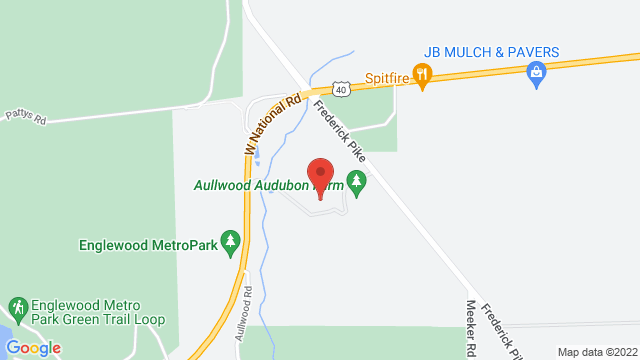 PLEASE NOTE: Ticket sales for Trolls at Twilight have now ended. Thank you for your support!
You are warmly invited to attend the extraordinary Trolls at Twilight to be held at Aullwood Audubon Farm. The trolls have moved this celebration to the one year anniversary of their appearance at Aullwood! We look forward to welcoming you to this very special 21 and over event to celebrate Aullwood Audubon's service to the community and our spectacular "The Troll That Hatched an Egg by Thomas Dambo" exhibit!
The Friends of Aullwood Board of Trustees will host Trolls at Twilight to raise funds to support Aullwood Audubon's environmental education programs for local children from a wide variety of school systems. The evening will commence with participants arriving in fall casual attire and enjoying wonderful food, a delightful 'troll scavenger hunt' and amazing music.
An exquisite Mikimoto necklace, valued at $5,100 and featuring diamonds and Akoya pearls, has been donated by James Free Jewelers and will be raffled in the enchanting ambiance of Aullwood Audubon Farm. Other amazing raffle prizes include a Champagne Balloon Ride compliments of Houser Asphalt & Concrete, two incredible curated wine baskets from Jerardi's Little Store and much more. Guests will enjoy the magic of September, the farm under the stars and incredible music from Bluewater Kings Band while dancing the night away! Food and wine pairings and the Troll Scavenger Hunt will begin at 5:30 p.m. with dinner stations opening and dancing beginning at 6:30 p.m. Raffle drawings will occur at 9:00 p.m. and the evening concludes at 9:30 p.m.
Join us for this one-of-a-kind event to savor the beauty of nature and our incredible trolls all while celebrating Aullwood! Everyone will have the chance to contribute to help match our challenge grant of $10,000 from The Wyse Family Foundation. This challenge grant and match will provide critical support for busing to bring students from schools that otherwise do not have the opportunity to come to Aullwood for hands-on field trip experiences.
Because of the support raised through events like Trolls at Twilight, we are able to reach thousands of children with exceptional environmental education programs. These children's lives are forever changed by hands-on experiences with nature, wildlife and our delightful farm animals. Preschool through high school students have positive and unique learning experiences in nature, science and agriculture, creating awareness of the natural world. Aullwood is making a difference each day by creating the next generation of conservationists!
Trolls at Twilight tickets are $125 ($50 tax deductible). This event is for those 21 and over only, and will feature a cash bar. Fall casual attire is recommended, with trail-walking shoes included. Laurie Cothran, Aullwood Audubon Development and Marketing Manager, would be pleased to answer any additional questions about Trolls at Twilight and can be reached at laurie.cothran@audubon.org or at 937-890-7360 ext. 216.
Thank you to our sponsors!

OFFICIAL DIAMOND SPONSOR

GREAT EGRET SPONSOR

GREAT BLUE HERON SPONSOR

NORTHERN CARDINAL SPONSORS

EASTERN BLUEBIRD SPONSORS