Other Event
Winter Speaker Series 2022: Gray Foxes in the Midwest United States: An Impending Extirpation in our Own Backyard (with Suzie Prange, Ph.D.)
Sunday, January 23, 2022
2:30pm - 4:00pm Eastern Dayton, Ohio Online Event
Location Details
1000 Aullwood Road, Dayton, 45414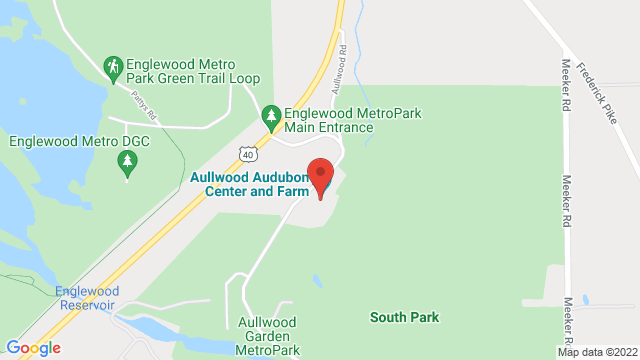 Log in or take a seat at Aullwood Audubon for our latest winter speaker series events! The 2022 Conservation Champions series will be an in-person and virtual hybrid, with 50 in-person openings in the Aullwood Nature Center Auditorium at 1000 Aullwood Road, and virtual openings for up to 300 people to join us from their own homes. This great lineup of conservation speakers will make their presentations on Sundays in January and February at 2:30 PM.
On January 23rd at 2:30 PM, join Suzie Prange Ph.D. from the Appalachian Wildlife Research Institute. Suzie received her B.S. and M.S. in Biology from the University of South Alabama and her Ph.D. in Wildlife Biology from the University of Missouri. She also completed post-doctoral training at Ohio State University and was employed by the Ohio Division of Wildlife where she served as the State's furbearer biologist for over 10 years. The majority of her recent research has been dedicated to threatened and endangered forest wildlife species, and she has worked extensively with the previously state-endangered Bobcat. In addition to Bobcats, she has worked with a number of carnivore species, authoring over two dozen peer-reviewed papers. She has served on several executive boards and committees within The Wildlife Society and the American Society of Mammologists. Currently, she is dedicated to independent wildlife conservation research in Ohio's Appalachian region with a focus on Gray Fox populations.
Suzie will be joining us via Zoom and her presentation viewed live at the Aullwood Audubon Nature Center, with the opportunity to ask Suzie questions afterward.
Non-members attending physically pay regular Aullwood admission (free for children 3 and under, $8.00 for children 4 to 12, $12.00 for adults 13 to 64, and $10.00 for seniors age 65 and over and active duty military members) while non-members joining from home pay $10 per virtual access. Members of Friends of Aullwood and National Audubon Society are admitted free of charge, either physically or online. Not a member? Visit our membership page at https://aullwood.audubon.org/membership for information on becoming one, call 937-890-7360 or visit our front desk during regular business hours. Register for all five events or just one. Visit https://aullwood.audubon.org/WSS to find out more about all the events in the 2022 Winter Speaker Series.
Register for this event and others in the 2022 Winter Speaker Series by clicking the "Register Now" button on this page or visiting http://store.aullwood.org now. For more information, please email AskUs@aullwood.org or call 937-890-7360. Thank you for supporting Aullwood's environmental programming!