You're invited to join us for the 2022-2023 Project FeederWatch season! Project FeederWatch is a winter-long survey of birds seen at feeders, coordinated by the Cornell Lab of Ornithology and Birds Canada. Data from Project FeederWatch helps scientists track broad-scale movements of winter bird populations and long-term trends in bird distribution and abundance. FeederWatch results are regularly published in scientific journals and are shared with ornithologists and bird lovers nationwide.
Because FeederWatchers count the number of individuals of each species they see several times throughout the winter, these data are extremely powerful in detecting gradual changes in the wintering ranges of many species. They provide information about bird population biology that cannot be detected by any other available method. In the 2020-2021 season, there were 34,671 participants who counted 10,751,690 birds!
People count birds in their own backyards, or you can help Aullwood by counting birds at our feeders! Anyone interested in birds can participate and is invited to join us at the Marie S. Aull Education Center at 1000 Aullwood Road from 9:30 a.m. to 11:30 a.m. on the FeederWatch dates for a relaxing morning of counting birds. Aullwood's Feederwatch is free and no preregistration is required. You'll stay warm and cozy inside while watching, identifying, and counting birds, and people of all birding skill levels and backgrounds are welcome, including children, families, individuals, retired persons, and those with accessibility issues. This important community science project is made possible through the tremendous volunteer leadership of Gary and Carolyn Harpel and Chris Birch.
Project FeederWatch happens from 9:30 a.m. to 11:30 a.m. at the Nature Center at 1000 Aullwood Road on the following Thursday and Friday dates:
November 17 & 18, 2022
December 1 & 2, 2022
December 15 & 16, 2022
January 5 & 6, 2023
January 19 & 20, 2023
February 2 & 3, 2023
February 16, 2023
February 17, 2023: Joint Project FeederWatch at Aullwood and Great Backyard Bird Count Day
March 2 & 3, 2023
March 16 & 17, 2023
March 30 & 31, 2023
We encourage you to sign up for Cornell Lab's Project FeederWatch and officially record your data for scientific research. Turn your love of feeding birds into important research information by contributing scientific data to important bird studies! To learn more, visit https://feederwatch.org/about/project-overview/
Need help identifying the birds who visit your yard? Here are some helpful resources:
https://www.allaboutbirds.org/news/
https://www.fws.gov/lab/featheratlas/browse.php
https://www.audubon.org/birding/identifying-birds
https://ebird.org/home
https://feederwatch.org/learn/tricky-bird-ids/
Please contact Aullwood Environmental Educator Sam Romeo at sam.romeo@audubon.org if you have additional questions about Aullwood's Project FeederWatch. Thank you!
How you can help, right now
Get Involved with Our Community
There are many great ways to engage with the Aullwood community! Become a member, see our many volunteer opportunities, learn about internships and more.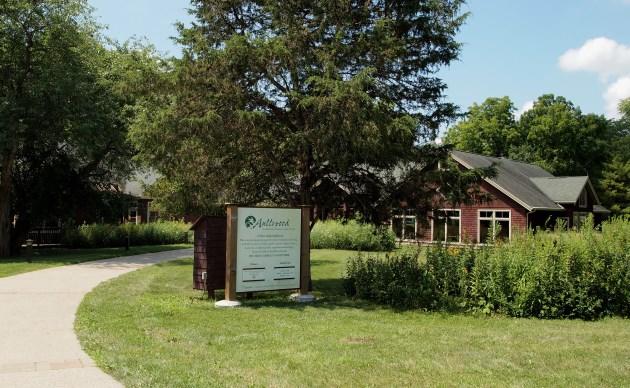 Read Our Newsletter
Our quarterly newsletter Aullwood Member News is the best way to keep up to date on all the wonderful news and events at Aullwood!