Special Event
Summer Earth Adventures 2022
Keep Calm and Carrion!
What does H2O, Mad Science, Bio-Blitz, Trolls, Outdoor Survival and Nature Engineering have to do with creek walking, sweeping for insects, building shelters, painting and walking under the stars? They are all a part of Summer Earth Adventures 2022 at Aullwood Audubon this summer! Join us at Aullwood beginning June 6 for our all new week-long Summer Earth Adventures nature camps. Summer Earth Adventures will look a little different this summer, but our full day camps for kids from kindergarten through 6th grade will as always feature a variety of exciting nature themes and tons of fun!
Summer Earth Adventures camp registration is now open to everyone, both members and non-members! (Members can receive a $25 a week discount; email education@aullwood.org for the proper discount code. Not a Friends of Aullwood member? Learn more on our membership page.)
[ FIRST, CLICK TO VIEW AVAILABLE SEA CAMPS AND READ THE IMPORTANT POLICIES AND PROCEDURES IN THE SUMMER EARTH ADVENTURES 2022 CAMP GUIDE ]
[ THEN, CLICK TO REGISTER FOR YOUR SELECTED SUMMER EARTH ADVENTURES 2022 CAMPS ONLINE VIA NATIONAL AUDUBON SOCIETY'S CAMPDOC PAGE ]
When you click the CampDoc link to register for the first time, you will need to create a profile by clicking the SIGN UP button; see the red circle in photo on right. Follow the onscreen instructions to set up your profile.
Once you've entered your profile information, follow the onscreen instructions to add yout camper or campers as New Participant(s).
Next, enter your own information as parent or guardian on the About You screen.
Then, select your class(es) by clicking the REGISTER FOR A NEW SESSION button.
Under the SELECT AUDUBON CENTER dropdown menu you will see, select "Aullwood Audubon Center (Dayton OH)" to see the correct SEA classes.
View the list of available SEA classes, click the desired class(es) to register, and click the CONTINUE button.
Add any desired add-ons in the next screen, accept or decline the protection plan, then make the appropriate payment.
When you have successfully registered, continue through the system to complete the required Health Profile information.
If you registered before 5 p.m. on April 15, you will receive a personal CampDoc link via email to complete the remainder of your SEA paperwork. Questions or troubles using CampDoc? Email
education@aullwood.org
, call 937-890-7360 or view the
CampDoc Help Page
. Don't delay, as Aullwood's summer classes will fill rapidly!
Over 16 and want to go behind the scenes and hands-on with Summer Earth Adventures at Aullwood Audubon? We're looking for Seasonal Summer Camp Counselors in Training and Seasonal Summer Camp Counselors this summer! Please, apply only through these National Audubon Society Career Center web pages. Thanks for your interest!
How you can help, right now
Get Involved with Our Community
There are many great ways to engage with the Aullwood community! Become a member, see our many volunteer opportunities, learn about internships and more.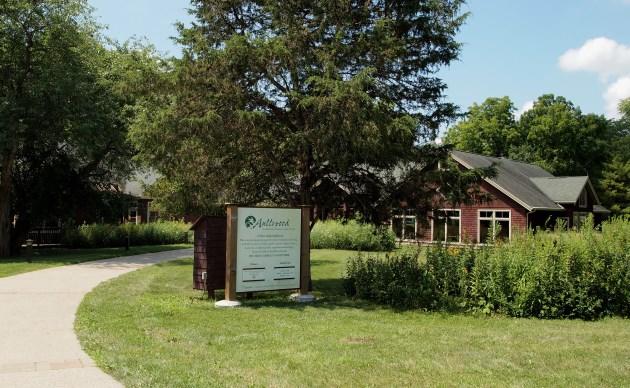 Read Our Newsletter
Our quarterly newsletter Aullwood Member News is the best way to keep up to date on all the wonderful news and events at Aullwood!