Come discover a forest, a prairie, a pond, and much more! Learn all the details about Aullwood's trails and features in our latest trail map, located at the bottom of this page under the "Downloadable Resources" heading.

NOTE: Aullwood's trails have changed! We have temporarily closed some trails for maintenance due to recent increased traffic. If you are visiting our Thomas Dambo exhibit "The Troll That Hatched an Egg", you will access two of the sites starting at the Nature Center (Bibbi and the Troll Nest) and two of the sites starting at Aullwood Farm (Bo and Bodil), with a short drive from nature center to farm in between. At present, you cannot hike directly from Aullwood Nature Center to Aullwood Farm. Thank you for your patience while we make these important improvements!

This trail map and brochure was last updated on 2 March 2022.

To view this PDF map, you'll need Adobe Acrobat Reader software. You can download this software for free at http://get.adobe.com/reader

Printed copies of this trail map are also available at the front desks of the Charity A. Krueger Farm Discovery Center and the Marie S. Aull Education Center. Pick one up on your next visit!
Learn and Engage with Aullwood
Get Involved with Our Community
There are many great ways to engage with the Aullwood community! Become a member, see our many volunteer opportunities, learn about internships and more.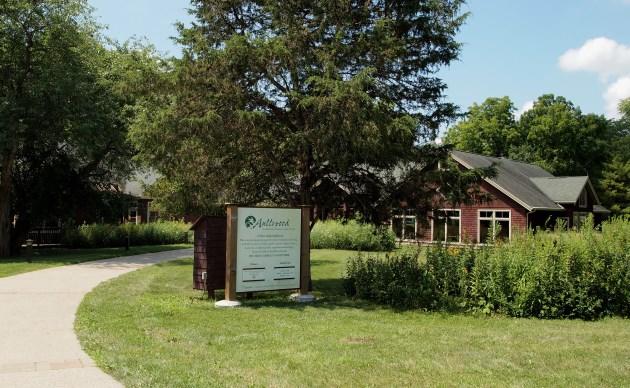 Read Our Newsletter
Our quarterly newsletter Aullwood Member News is the best way to keep up to date on all the wonderful news and events at Aullwood!