Other Event
Farm Babies Fest
Saturday, May 14, 2022
10:00am - 5:00pm Eastern Dayton, Ohio
Location Details
9101 Frederick Pike, Dayton, 45414, OH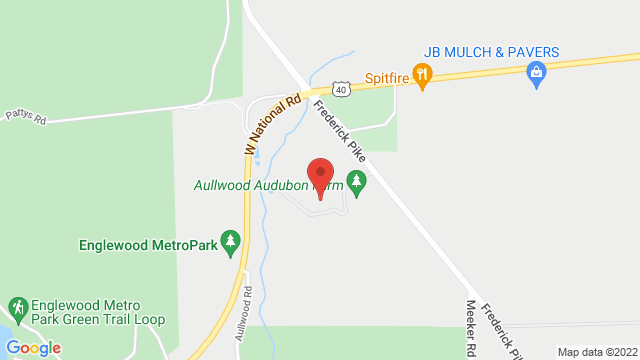 Aullwood's 17th annual Farm Babies Fest will be held Saturday & Sunday, May 14 & 15, from 10 a.m. to 5 p.m. at Aullwood Audubon Farm, 9101 Frederick Pike, Dayton Ohio. After several years without this festival, Aullwood is excited to again offer this weekend of time spent together exploring the farm, meeting farm babies and enjoying fun activities!
Join us at Farm Babies Fest for frolicking, clucking, oinking, waddling and nuzzling as our farm babies explore Aullwood with their mothers! Everyone will have the opportunity to feel the warmth of a sheep's fleece, tickle the nose of a calf, see a fluffy chick, scratch behind the ears of a kid goat or delight in watching a piglet root in straw bedding. Sample great fare from local vendors and food trucks, browse local craft vendors, take a free tractor-pulled wagon ride and much more!
Delicious food, drinks and treats will be available for purchase from a variety of vendors including Kona Ice, Graeter's, Shannon's Southern Style Sweet Tea, Timeless Tacos, Bella Sorella Pizza and Marshall Kettle Corn. Entertainment will include lively interactive concerts from Aullwood's Outreach Naturalist Chris Rowlands, Story Time with Milton – Union Public Library, and performances from Celtic Academy of Irish Dance (Sunday May 15 only). Fun family activities will be hosted by SICSA, the Miami Valley Orienteering Club (Saturday May 14 only), and Aullwood's own kids craft tent.
Aullwood's Marie S. Aull Education Center at 1000 Aullwood Road will be closed on Saturday and Sunday, May 14 and 15, during this event. Two of Aullwood's Thomas Dambo trolls, Bo and Bodil, will be accessible during Farm Babies Fest via the trails at Aullwood Farm at 9101 Frederick Pike, where the event is held. The other two sites in our "The Troll That Hatched an Egg" exhibit, as well as Aullwood's Nature Center and the parking facilities at 1000 Aullwood Road, will be closed to the public during Farm Babies Fest. At this time, you cannot hike directly from Aullwood Farm to Aullwood Nature Center.
Aullwood does not have an ATM onsite, but we do accept Visa, Mastercard and Discover. Join us for two days of baby animals, farm adventures and old fashioned fun at the farm!
NEW ADMISSION PRICING:
$12/adults 13-64, $10/senior 65 & over or active duty military, $8/kids 4-12, free ages 3 & under.
FRIENDS OF AULLWOOD MEMBERS WITH CARD: $10/adults 13-64, $8/senior 65 & over or active duty military, $6/kids 4-12, free ages 3 & under.
THANK YOU TO OUR SPONSORS!
Presenting Sponsor: R. B. Jergens Contractors, Inc.
Leadership sponsor: Cargill
Community Sponsor: Shook Construction
Supporting Sponsor: Riverdale Optimist Club