Annual Events
Explore Aullwood's unique and wonderful yearly events
From plant and seed sales to holiday shopping and art events, Aullwood hosts many exciting happenings each year. Here are a few of our annual events.
Winter Speaker Series [2021]
Beer & Brewing with A Taste of Aullwood [CANCELED FOR 2021]
Pancake Box Brunch [2021]
Native Plant Sale [2021]
Birdathon [2021]
Farm Babies Fest [CANCELED FOR 2021]
Summer Earth Adventures [CANCELED FOR 2021]
Friends of Aullwood Annual Meeting [2021]
Aullwood Fall Festival (formerly Apple Fest) [CANCELED FOR 2021]
Friends of Aullwood Birdseed Sale [November 2021]
Project FeederWatch [November 2021 - April 2022]
Woodland Santa [CANCELED FOR 2021]
For more on all the current happenings at Aullwood, be sure to check our Upcoming Events calendar and the latest issue of our Member News newsletter. We hope to see you soon!
Learn and Engage with Aullwood
Get Involved with Our Community
There are many great ways to engage with the Aullwood community! Become a member, see our many volunteer opportunities, learn about internships and more.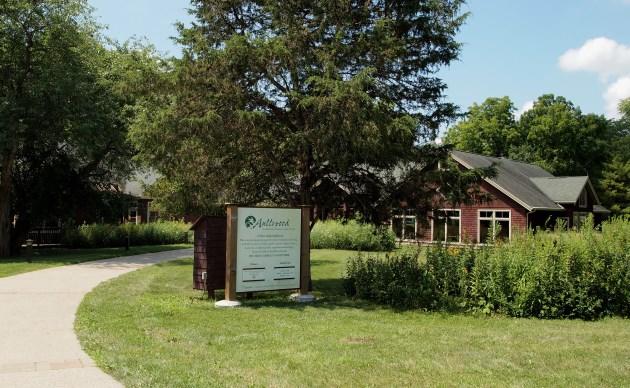 Read Our Newsletter
Our quarterly newsletter Aullwood Member News is the best way to keep up to date on all the wonderful news and events at Aullwood!
See Our Trail Map and Brochure
Find all the details on Aullwood's features and trails (including our new farm paths!) in our latest map, updated August 1, 2021.